Student Engagement
Half of all mental health conditions in adulthood emerge by age 14, and three quarters by 24. Just like physical conditions, mental health conditions can be managed. With the right support and treatment, teenagers can ensure direction towards their goals and an ability to enjoy life.
Teen yoga enhances health and well-being. It's focus on the breath and body develops a strong connection to Self, which increases a child's level of resilience, courage and self-awareness. The practice helps to induce a state of peace which is incredible for stress, insomnia and calming the chatter of their busy minds.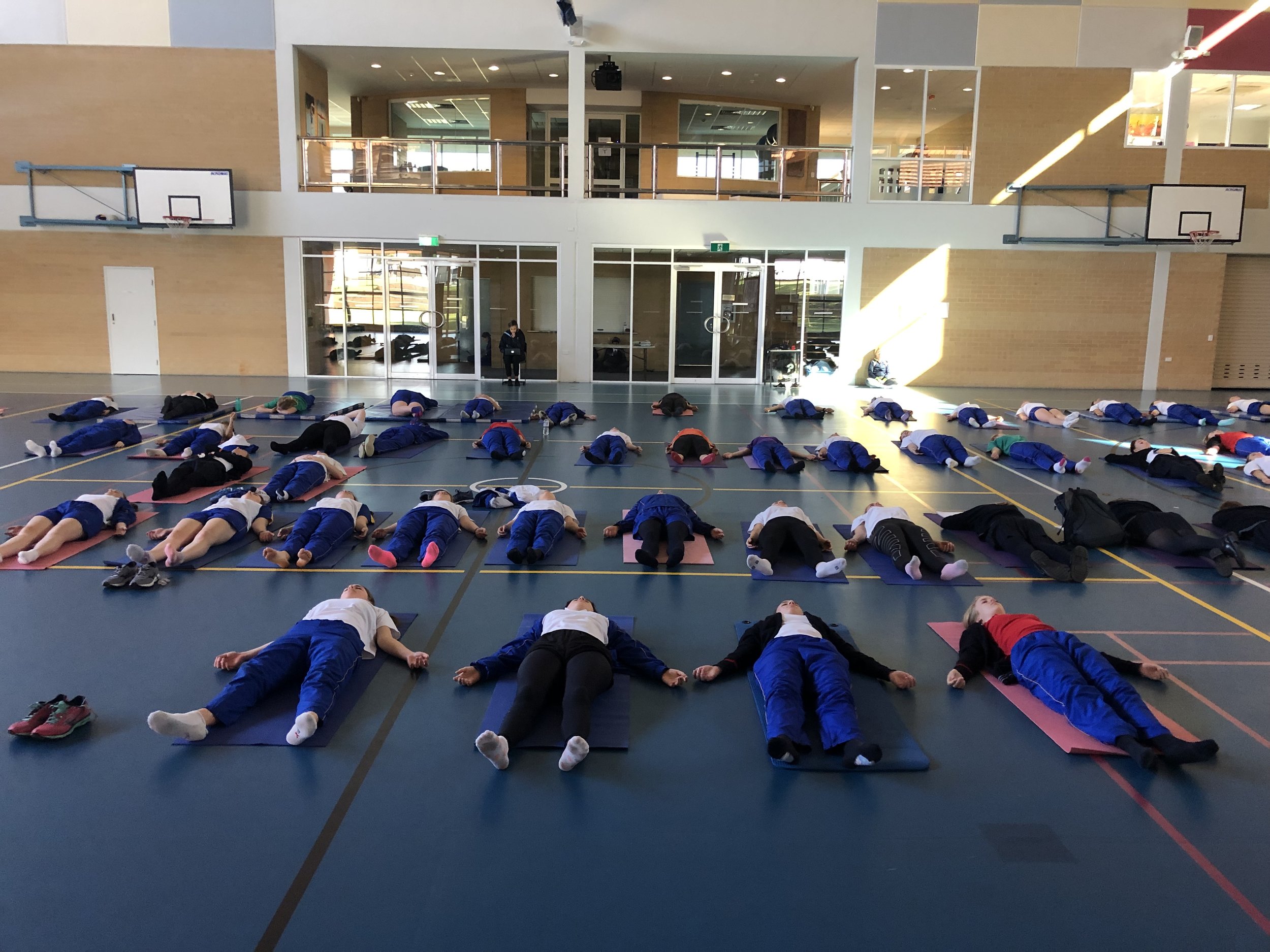 The 6 week program empowers students with the tools in how to respond effectively to immediate challenges of school and personal life. It teaches teens techniques for coping with the unique issues they're faced with everyday—insecurity about their changing bodies, the enormous pressure to fit in, stressful schedules, and uncertainty about their beliefs and their futures.
Specific information is provided about body awareness, breathing techniques, cognitive behavioural strategies and implementing daily practices.
Practical application